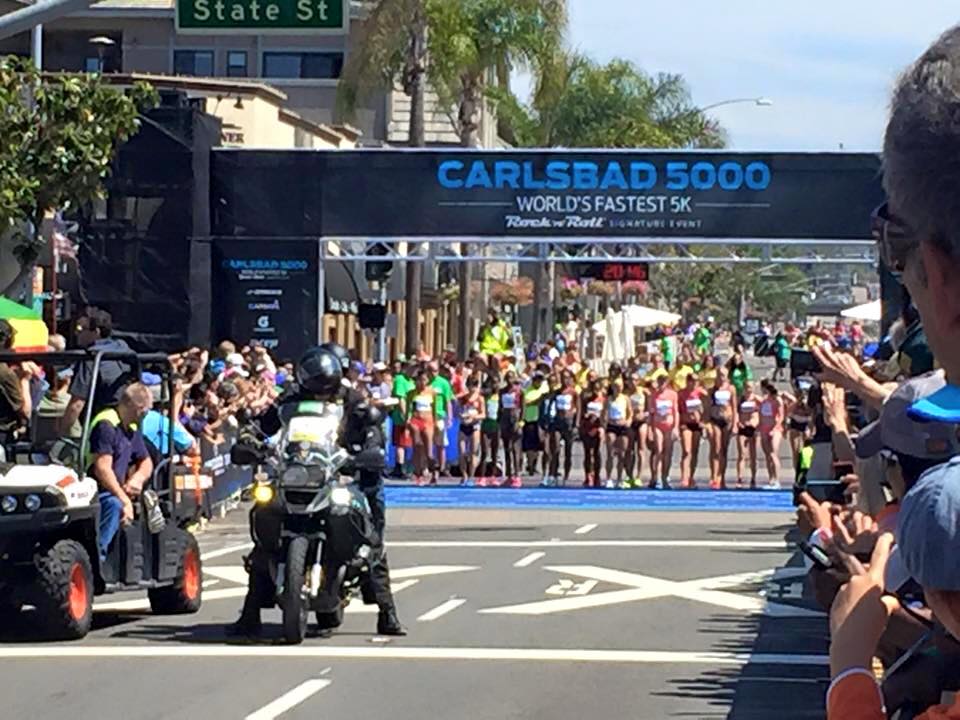 The Janes had a good day at the 30th Annual Carlsbad 5000 this past Sunday. The races are divided by age groups and oftentimes gender. The Janes represented in every age group race.
First, Tania, Kirsten and Darcy rolled in the masters division with the triple threat team winning the team division and Tania making it onto the podium with a hard fought race for third.
Rachel represented in the 29 and under division where she ran an amazing race. She was in fourth place with less than 600 meters to go and started to kick first passing the third place gal and then the second place gal with less than 200 meters to go. It was a very exciting finish.
In the 30 – 39 year old division, Julia was just out of the podium standing but finished in a solid fourth place just edging out the fifth place gal.
And, in the elite division, D'Ann had a tough race where the field went out well under five minutes in the first mile and put a spin on many of the other runners. The race was won by Genzebe Dibaba in 14:48 tying the course record. We are proud of D'Ann for representing the Janes in that fast, fast race.
For complete results, click here.