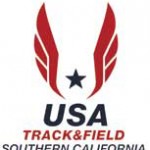 The new rankings of the Southern California Road Racing Grand Prix Series and The Janes remain in second place. Due to the team's strong showing in the past few Grand Prix races – the Road Mile Championships and the Santa Monica 5k – The Janes have kept their team ranking high. The solid and large Club Ed Running Team is still in first place with 21,441 points, The Janes in second with 20,628 points and Track Club LA in third with 19,539 points. To note here, these team scores take into account male runners on a team. Since The Janes don't have any men on their team, this is a great accomplishment since they have to compete with men who add to the total scores.
Tania Fischer remains the woman to beat with 4420 points to a strong running Club Ed Running member, Alison Atkinson, in second place with 4371 points. Kirsten Leetch is in fifth place and Adrienne Schumm is in sixth.
For complete results and to read more about the series, click here.