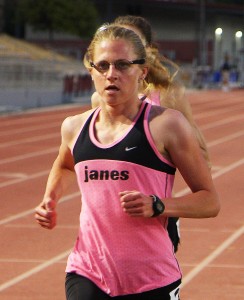 A group of Janes look to go and compete in the USATF Club Nationals this next weekend on July 8 and 9 at Randall's Island's Icahn Stadium in New York City. Cambria Wu, Sarah Montez, Colleen Joyce and Emily Field look to score a few points for the Janes on the opposite coast. Emily is going to be the work horse of the group running the 10,000 on Friday night and then the 5,000 on Saturday morning as well as run a leg on the distance medley relay on Saturday afternoon. Sarah, Cambria and Colleen are running the 5,000 meters as well as the DMR. The club nationals has been a growing aspect of the club scene since it started a few years ago bringing teams from all the across the country to compete in all track and field events.
Randall's Island Park is also home to Icahn Stadium, a world-class track & field facility, which is the only one of its kind in North America capable of hosting local, regional and national events.  Icahn Stadium offers a full standard 400-meter Mondo running track flanked by 5,000 covered spectator seats overlooking the East River.  Within the Icahn Stadium complex, there is a premier turf soccer field with bleachers for spectator events.
Last year the championships were held at San Francisco State. Kirsten Leetch and Erika Aklufi were the Janes that went up and competed there in the 5,000 where they scored enough points to give the club a 10th place finish. For that blog, click here.
For more information about the championships, click here.