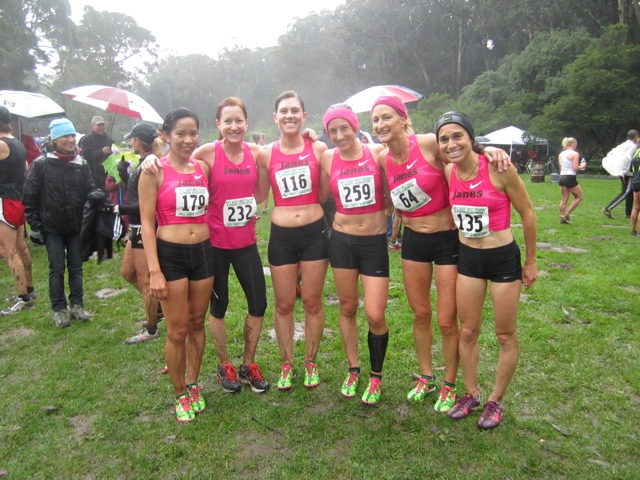 The Janes battle the elements this past Sunday to compete in the USATF Pacific Association Championships in Golden Gate Park in San Francisco. Rain, mud and cold temperatures were on order during the first race of the day for the Janes. The team finished fifth overall. The Janes were led by Cambria Wu who finished 13th overall in a time of 24:48 followed by Tania Fischer (20th, 25:14), Kim Ramirez (28th, 25:48). Sam Jones (49th, 26:06), Amanda Marks (63rd, 27:28) and Kelle Taylor (90th, 28:59).
The New Balance Silicon Valley club team were the overall team winners and Catha Mullen (NB Silicon Valley) was the individual winner running 23:16.
For complete results, click here.