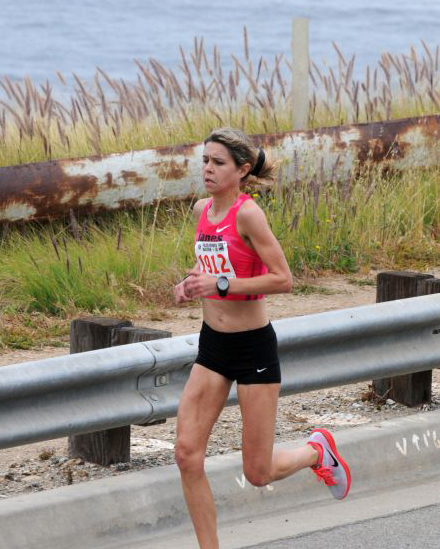 The Janes start off with New Year with a solid performance. Two Janes (Liliana Hernandez and Emily Mitchell) joined more than 3,500 runners lined up on a chilly morning to run and walk Sunday's fourth annual AllstateLife InsuranceSM Los Angeles 13.1 Marathon® on January 13th.
In the women's division, Karolina Jarzynska of Poland, who currently resides in Alamosa, Colo., finished in an impressive time of 1:12.34. She pulled away in the race's late stages to win by seven seconds over Kenya's Risper Gesabwa (1:12.41).
"It was windy out there and the competition was tough," said women's winner Jarzynska. "There were some hills and I won the race today by pushing the last mile."
The Janes finished strong with Liliana placing 4th with a time of 1:23:55 and Emily finished 5th with a time of 1:25:19. After the race Emily said, "I was happy with my time, after coming back from injury. The race was important for me to build confidence and a sense of how my training is going thus far. I am just so excited to be back racing with the Janes and looking forward to a strong racing season for the team in 2013!"
For full race results and information about the race, click here.