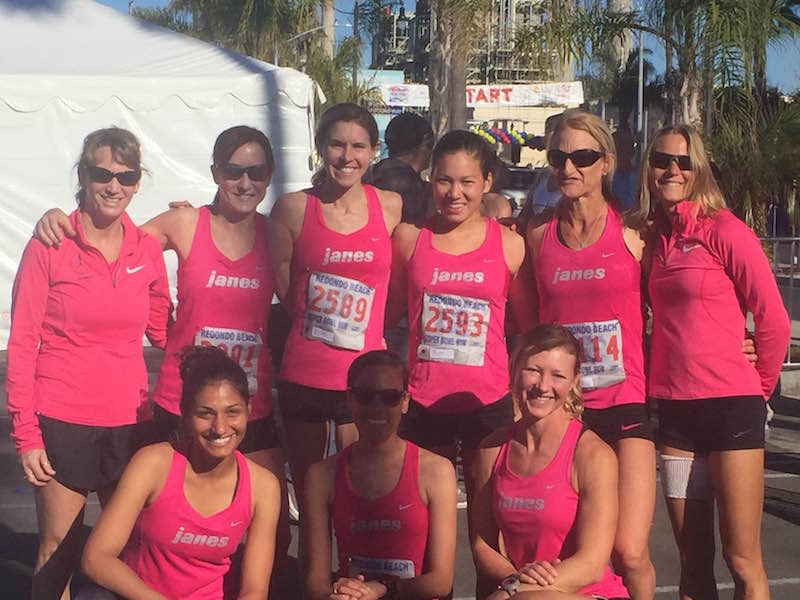 The Janes started the new season with a strong showing at the Redondo Beach 5K/10K. This is the first race of the Southern California USATF Grand Prix Road Racing series. In the 10k five Janes were in the top 10 overall and most won their divisions. Julia Budniak won the race in 35:46 and Rachel Muira placed 4th running 37:51. More Janes were to follow with Krystine Beneke placing 8th, Tania Fischer placing 9th, Emily Mitchell placing 10th, Kathleen Cushing-Murray placing 14th and Kelle Taylor placing 20th.

The Janes also dominated the 5k with 2nd place going to Daman Kaur running 19:31, 3rd place Nancy (who's coming back from major injuries) running 20:12 and a fantastic 5th place finish by Rachel Baker running 21:16, who's also getting back in running shape.
It was a great showing and a hard workout for Julia and Rachel tackling the L.A. Marathon next weekend!