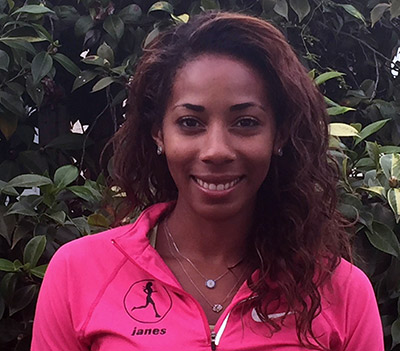 KRISHNA CURRY
19 Fun Facts!!
1. College: UCLA
2. Occupation: Trainer/ Massage therapist/ HS Track Coach
3. Road– trail– track? What's your favorite? Track
4. Main event or discipline: 400m/ 800m
5. What got you into running? 2nd grade PE teacher referred me to a youth track club in my hometown of Nashville.
6. Influential person that keeps you going? My siblings- 3 brothers and 3 sisters who always believe in me.
7. Favorite type of work out? Olympic lifts
8. What is your favorite moment in your running career? Running at Penn Relays- the most energetic and enthusiastic crowd I have ever raced in front of.
9. After a good workout, what is your go to meal to refuel for the next day? Salmon and salad
10. Ideal running conditions? Dry heat
11.Outside of running, what is one thing you want others to know? I play the alto saxophone
12.Hobbies? Beach volleyball, reading, traveling
13.Music? Major Lazer, Kid Cudi, and modal Jazz
14.How do you relax? Listening to NPR radio while sipping red wine
15.What is your typical day of training? Ideally 2 mile jog early morning followed by 10 minutes of stretching and rehab before work. 90 min midday track session, evening weights for an hour, recovery modalities (normatec compression or ice before bed.)
16.Main motivation that keeps you going on hard work outs or long run days or days when you're just not "feeling it"? Trying to set an example for the athletes that I coach
17.What's your goal for this coming season? Track season or spring road races? 2016 Olympics
18.Motto, good story, something funny? "…become comfortable in the …unknown, instead of fearing it. The best way to predict the future is to create it… from the unknown. – Dr. Joe Dispenza- You Are the Placebo
19.Favorite recipe and maybe a picture of what it looks like? Dark chocolate
Try to start a food recipe Friday or something of that nature. I'm open for ideas!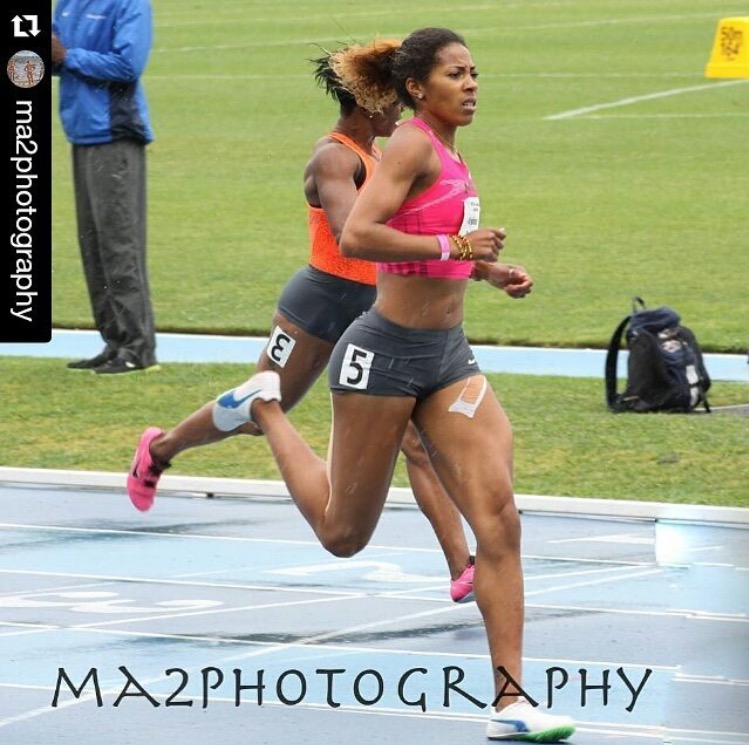 Look at this stud. Krishna credits the start of her career to her 2nd grade PE teacher back in her hometown of Nashville, TN. He referred her to a local track club, so it's no wonder why the track is her favorite place to run. Now as a coach herself she tries to set a good example for all the athletes she coaches. Keep the inspiration juices flowing Krishna! They are working.