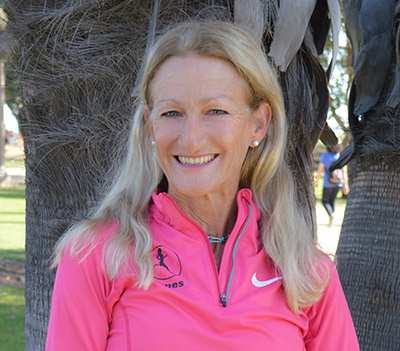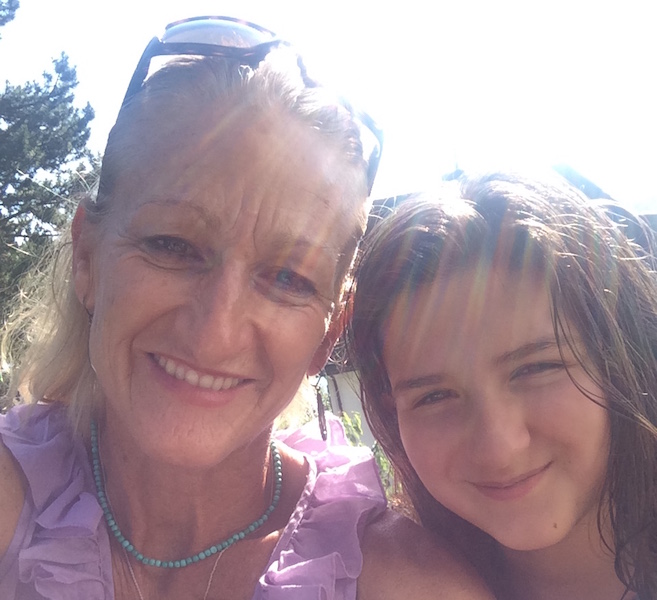 Tania Fischer!!
Fun Facts:
1. College:UCLA undergraduate,CSUN Masters in Fine Art
2. Occupation:Art teacher & head coach for Santa Monica High School's boys and girls XC & Track
3. Road,trail or track? XC for the team aspect & track for the competition and honesty.
4. What got you into running? My brothers and the fact I could not sit still and drove my mom crazy.
5. Influential person that keeps you going? My daughter. I want to be a good influence on her.
6. Favorite type of work out? I love doing a hard track workout.
7. What is your favorite moment in your running career? I ran in the World masters championships in Sacramento and got 2nd in the 5.000m and my daughter and husband were there to cheer me on.
8. After a good workout, what is your go to meal to refuel for the next day? I love going to Thyme Cafe – so many great options! And beer is always great !!!
10. Ideal running conditions? I love the morning when it is cool and the sun is just coming up and you see the morning light on the ocean.
11. Outside of running, what is one thing you want others to know? I love to paint , ski, and travel.
12. Music? Punk rock – X is my favorite band.
13. Main motivation that keeps you going on hard workouts or long run days or days when you're just not "feeling it"? I want to be a good role model for the young ladies on my high school team- also for my daughter and for the Janes.
14. What's your goal for this coming season? I would like to break 18 in a 5km.
15. Motto, good story, something funny? EGBOK- Everything's Gonna Be OK!!! relax and enjoy life.
16. Favorite recipe and maybe a picture of what it looks like? I love making salsa- I could live off of chips salsa and quacamole!