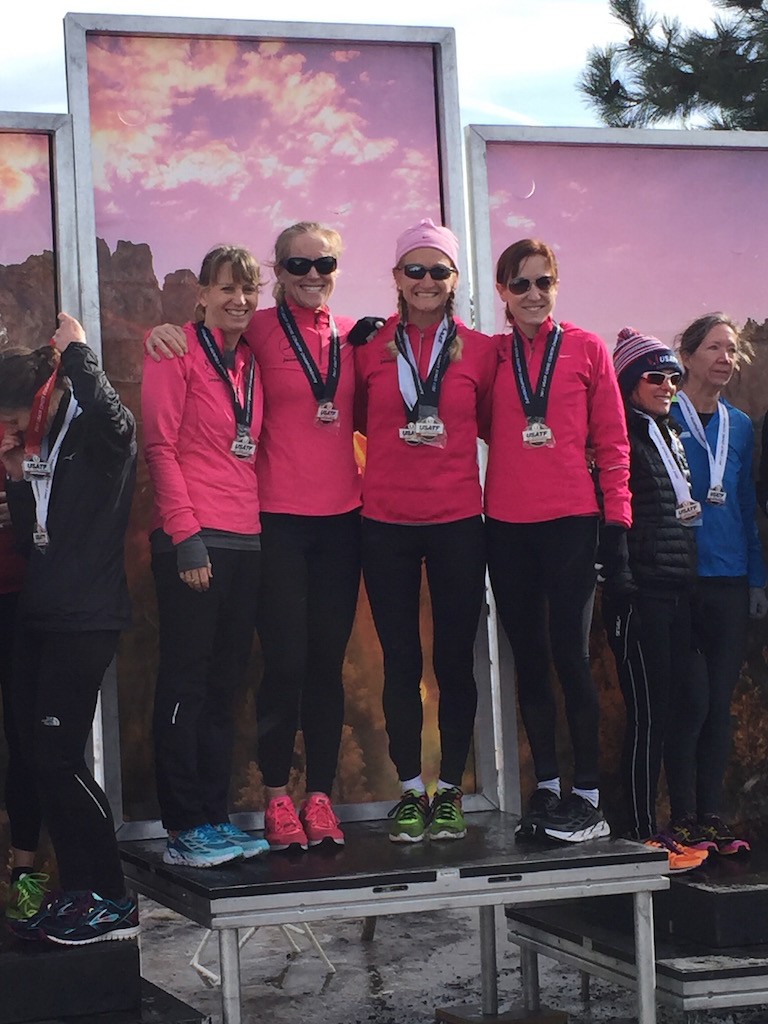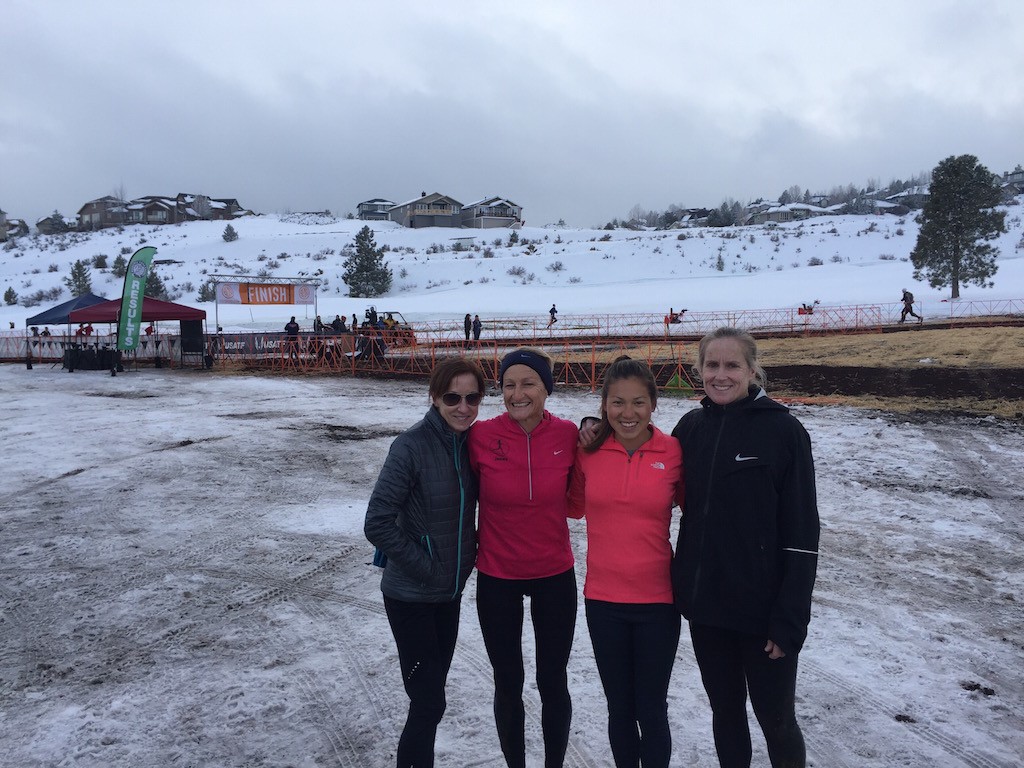 The Janes Masters team won the USATF National Cross Country Championships last weekend in Bend, OR racing under seriously challenging conditions. The course, a frigid mix of snow, slush and mud included 3 long hills, a few shorter ones and bad footing all around. There were women falling and sliding all over the course.
Tania led the team, winning first place overall in the 50+ division and 3rd place in the 40+ in the grueling race. Kirsten placed 4th, Kathleen was 5th and Kelle took 7th place. Our team score was 10 points, 6 points ahead of the 2nd place team.
Rachel Miura was the only Jane to compete in the open women's race. Rachel ran a tough race packed with stiff competition placing 39th out of 67.
Open Women's Results click here
50+ Team Results click here
Masters Women Results click here