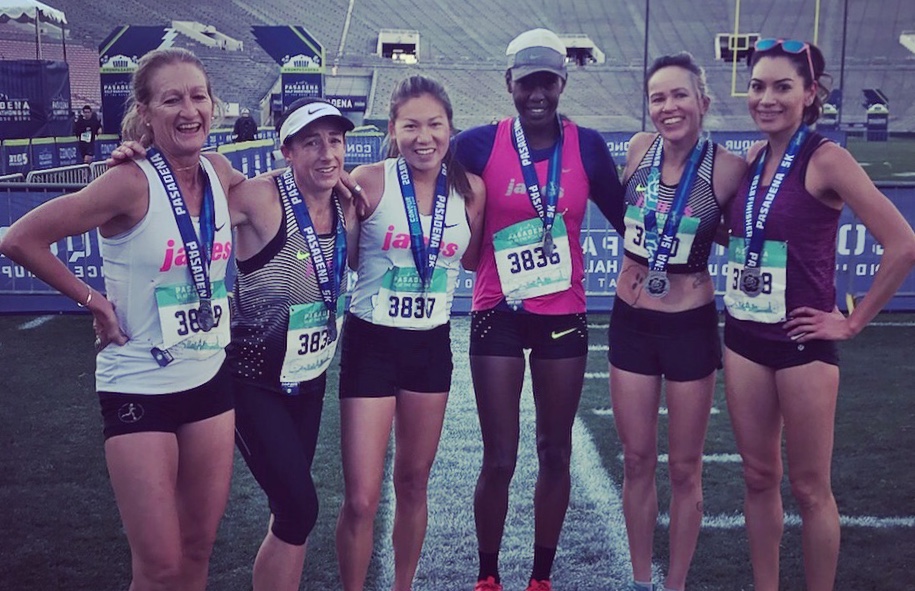 A handful of Janes opened up the spring road racing season at the Pasadena 5k and half marathon yesterday morning. One of our newest team members, Lidia Garcia took 1st in the women's race, running a speedy time of 17:57. Sarah P. took 3rd in 18:34, followed closely by Rachel M. (18:41), and Ingrid, who ran a personal-best 5k time of 18:45! Cambria (19:13) and Tania (19:34) rounded out our scoring team, all earning points in the competitive Southern California USATF Grand Prix.
In the half-marathon, Gwendolen paced a large group of runners to a perfect 1:30, feeling strong and confident in her training as she gears up for the Phoenix marathon next month.
Look for us in a few weeks as we run through the streets of Redondo Beach in the Superbowl Sunday 5k/10k! Let's go, ladies!
**Here's the official results link, in case you wanted to post this too
https://www.athlinks.com/event/203806/results/Event/704570/Course/1148658/Results