Come "Outrun the Sun" with The Janes this Wednesday for Global Running Day! We'll meet at the North Entrance of the Santa Monica Pier for a fun group run at 6 PM.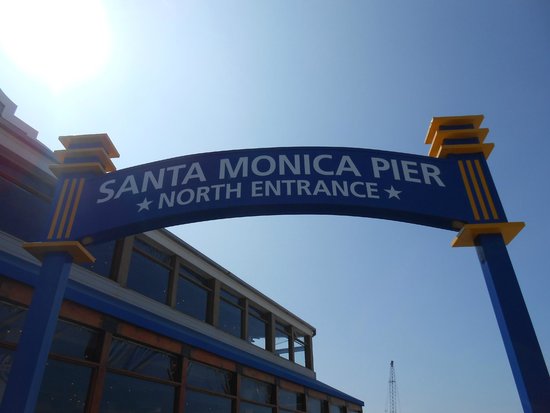 USATF and the International Association of Athletics Federations (IAAF) are joining thousands of runners around the world to celebrate Global Running Day on Wednesday, June 6. The IAAF created IAAF Run 24:1, a series of 24 one-mile runs that will be contested around the world. Joining sports ministries, city governments, race organizers and other member federations around the world, Janes Elite Racing members — along with thousands of other USATF members — are set to participate in the global initiative.
Races are planned in two dozen cities across 15 time zones, each starting at the same local time to create a 'simultaneous' worldwide celebration of running. IAAF Run 24:1 will start at 5 p.m. local time (GMT +12) in Auckland, New Zealand, then, outrunning the sun, cross Oceania to Sydney, enter Asia in Tokyo, move to Europe in Minsk, into Africa in Addis Ababa, and cross the Atlantic to the Americas in São Paulo and Buenos Aires before the day's final race in Vancouver on Canada's west coast. In all, IAAF Run 24:1 will include stops in 23 countries, uniting tens of thousands of runners around the world.
Celebrating its third year in 2018, Global Running Day is a grassroots initiative where people of all abilities and from all paths of life come together to celebrate their passion for running and inspire others to get moving.
–usatf.org/News/USATF-and-Janes-Elite-Racing-to-mark-Global-Runnin
BRAVIES IN LA! The Janes changed my running life— please join the Janes & our global running community to run a mile in celebration of Global Running Day with IAAF! It is going to rule!!!! https://t.co/CNOcBMPOU7

— Alexi Pappas (@AlexiPappas) June 5, 2018
USATF and Janes Elite Racing to mark Global Running Day with IAAF Run 24:1 initiative
📰: https://t.co/oXYyXU3bXo pic.twitter.com/aHlqbfUdyZ

— USATF (@usatf) June 5, 2018