This morning at the Southern California Association Masters Championships at West L.A. College the Janes Elite Racing Team dominated with setting a new Masters Outdoor American Record in the W50 4x800m relay with a blazing time of 10:26.85. They crushed the standing American Record of 10:45.23, set by Athena T.C. in 2012, by over 18 seconds.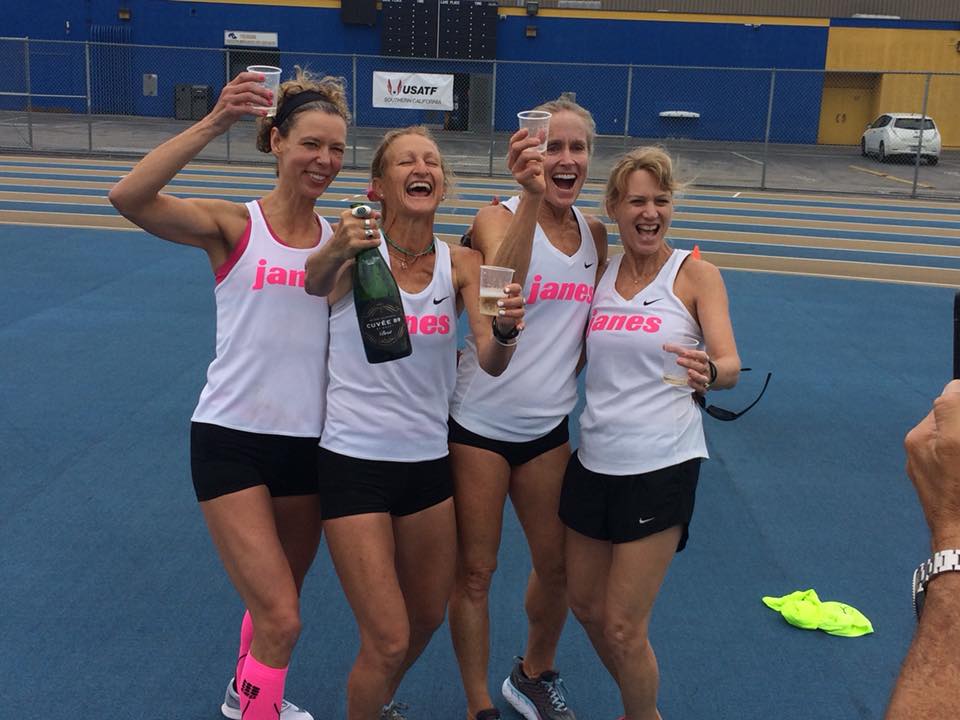 The racing order of Tania Fischer (52), Kathy Cushing-Murray (53), Kirsten O'Hara-Leetch, and Judith Stobbe (53) logged splits of:
1:13.72
2:33.99 (1:20)
3:52.74 (1:18)
5:18.84 (1:25)
6:32.29 (1:13)
7:55.78 (1:23)
9:06.70 (1:10)
Congratulations to the Janes on this amazing performance!
Source: Janes Elite Racing Team Crush Masters W50 4x800m American Record!